Altaura Farm
Visit us in Altaura in Casale di Scodosia
Our agritourism friendly facilities (complete with professional kitchen and restaurant) are equipped to meet all your hosting needs.
We also accept reservations for larger groups of persons - of any age range - that may wish to participate in the activities upon the farm for longer periods of time.

Accommodation in Double Room (for couples or small families)
The rooms are located in the former tobacco buildings of the recently restored seventeenth century farm complex. Each room has a private bathroom, heating and air conditioning, screened windows, and television. Our guests are free to participate in everyday life upon the farm as well as the activities associated with our educational programs and themed days.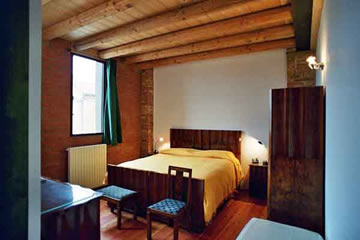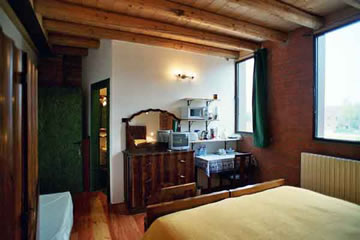 Accommodation in Mansard Roof (for groups or large families)
There are two Mansard roofs that are a part of what was once our tobacco buildings. These buildings date back to the seventeenth century and have been recently restored to accommodate our guests. Each Mansard roof room comes equipped screened windows, air conditioning/ heating and a private bathroom.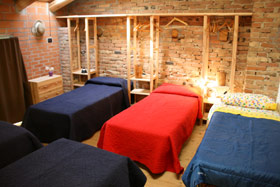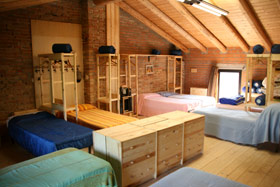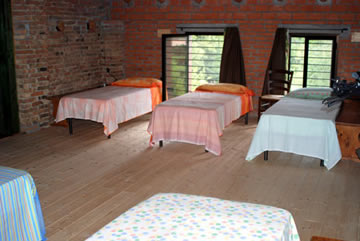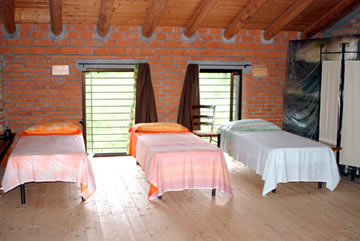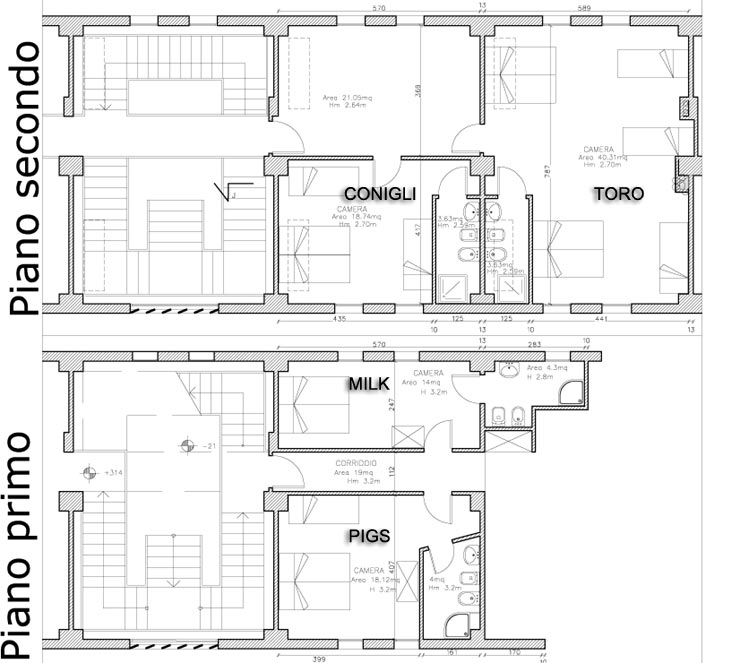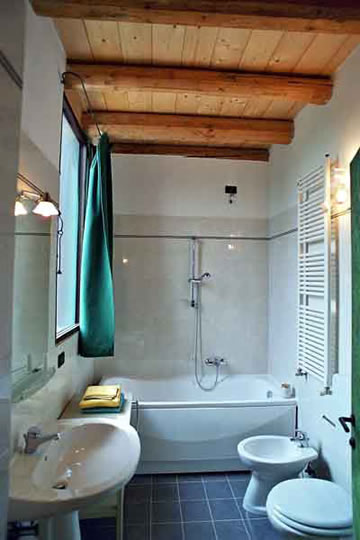 TARIFF
Nightly rates vary from 50 to 120 Euros. All rates include: Organic Continental Buffet Breakfast, taxes, weekly linen service and the use of our bicycles for your enjoyment.
EXTRAS CHARGES*
Breakfast in Bed 5 Euros per person
Additional Beds 15 Euros per bed
*These services should be requested at the time of your booking.
SERVICES UPON REQUEST*
Upon request, high-chairs and cribs are available (for children up to 3 years of age). Use of washing machine (to be shared among the other apartments) is available to all our guests. Under special circumstances we can make arrangements for a personal shopping service.
*These services should be requested at the time of your booking and may have an extra charge.
ARRIVALS AND DEPARTURES
We kindly ask that all arrivals be between 1500 and 1900 hours. Please confirm arrival time prior to your check in date. Check-out time should please be no later than 1100 hours.
OCCUPANCY
Unfortunately, we are not allowed to host a number of guests exceeding the number of beds we have available.
PAYMENT
We require that 30% of payment be made at the time of booking. The remainder to be paid in cash upon arrival. We accept payment in form of Postepay, Bank Deposit or Transfer and Cash.

How to find us